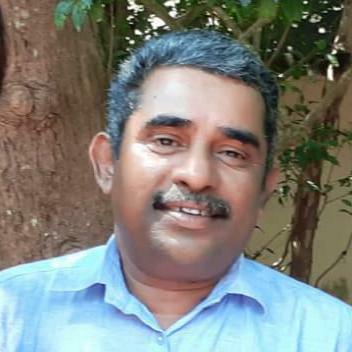 Message from the Principal.
Welcome to the website of DIET Thrissur.
As you navigate your way through this website discovering what we have to offer, you will find answers to the many preliminary questions you may have about our institution, our academic programme and other interventions.
As the Principal of this Institution, I feel honoured and privileged to be part of an educational institution where every stakeholder is a learner and every day is an opportunity to learn and discover. We look at ourselves as a community of learners, where everyone learns and believe in democratic and secular education.
We inspire the whole community to develop a vibrant system of education based on compassion and curiosity, fostering a society upholding the principles of equity, fraternity, excellence and justice. We believe in motivating teachers and perspective teachers to be professionally excellent, socially committed and self confident.
Our institution will provide all possible support to use research and scholarships for updating and empowering the whole system of education so as to make it capable of undertaking the challenges of the complex society. I am sure that our institution will extend ·the wholehearted support to the community for the betterment of education.
I hope this website will provide all possible support,  you want from us. I request you all to give us your valuable feedback to improve us further..
Dr. D. Sreeja (Principal in Charge with FAC)
Updated on: 26 Feb 2020